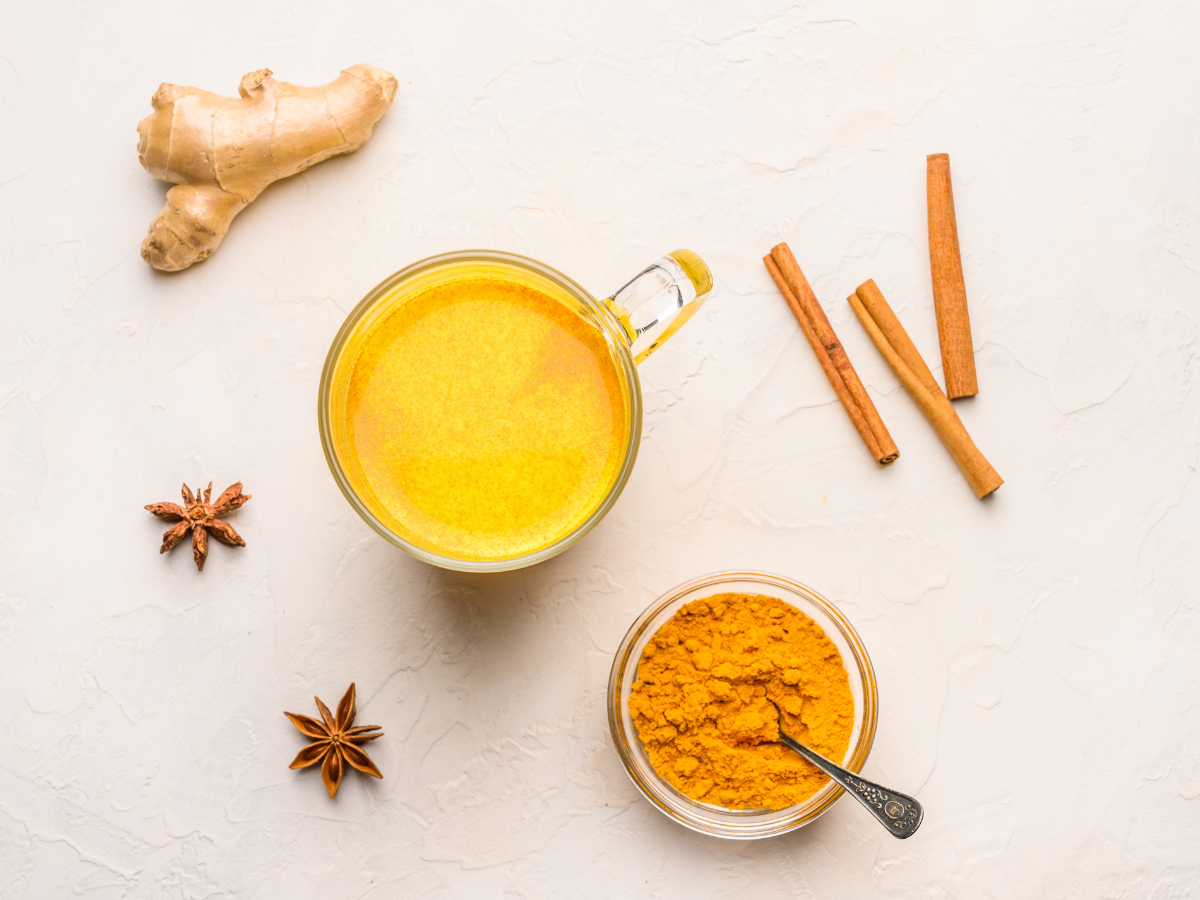 September 30, 2022
Adaptogenic Vegan Pumpkin Spiced Turmeric Latte
Pumpkin spice latte meets adaptogenic mushies meets golden turmeric milk in this festive drink that is definitely going to become an all year round one for us!
Using organic and locally sourced ingredients – all readily available here in Bali -it's got the Pumpkin Spice Latte vibes (without the starbu*ks preservatives, things we can't pronounce and sugar), plus anti-inflammatory benefits thanks to the addition of turmeric.
Golden turmeric milk has ancient Ayurvedic roots and has been used for hundreds of years to aid digestion and as a natural pain reliever. It is commonly used in teas and cooking (don't forget to add a healthy dose of fat and black pepper for added bioavailability of the turneric. Black pepper increases the absorption of curcumin (the good stuff!) in your blood.). Turmeric is also a liver cleanser so it's detoxifying too!
The Chaga mushroom we added is optional, but is definitely a great way to kickstart your day. Omit the coffee or use decaf if you want a caffeine-free drink.
Let us know if you try this version and what you think about it!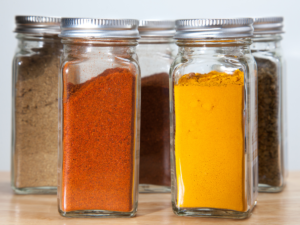 | | | |
| --- | --- | --- |
| TIME | SERVES | DIFFICULTY |
| 5 mins | 1 | |
METHOD
Put all the ingredients in a blender and blend for about 30 seconds or until frothy. Pour into your favourite cup. Et Voila!
To make your own pumpkin spice mix:
Products Related With The Recipe